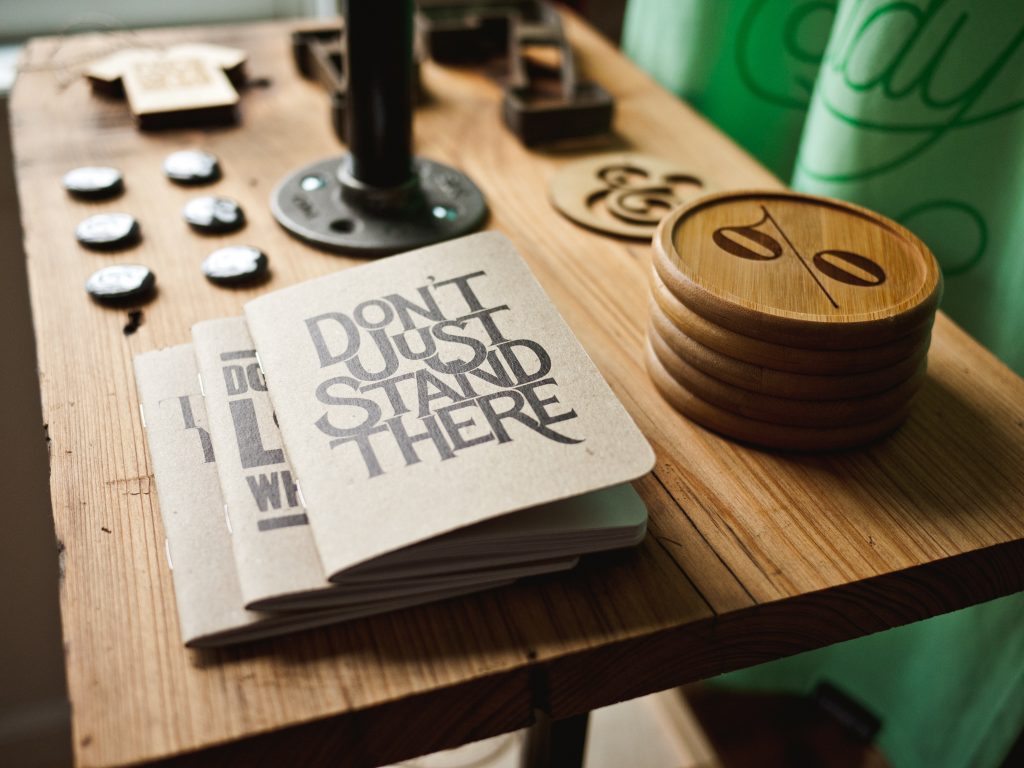 "Permission"
I remember hearing that word throughout my childhood and youth. Kinda makes me cringe…
I was on the phone with my mom one afternoon when she told me how exhausted she was, and that she felt tired and overwhelmed with all that she had to do, but all she wanted was to sleep. I asked her why she didn't put everything aside and get some rest, and then I assured her there was no harm in doing so, and helped her justify that fact, to which she replied "Isn't it funny that I had to call my son and get his permission to take a nap." Funny, sure, but the truth is that not just my mother, but many of us, are waiting for someone to give us permission to do what we already know we're capable of doing.
Permission…
It feels heavy, but that probably has less to do with the word and more to do with the fact that permission slips were the bane of my existence; it meant we'd be frantically scurrying till the last minute to find the dough so I could join the other kids, but my parents always came through. Not to mention, I've always kinda had an issue with authority; "why" was my favorite word, and I frequently deemed it necessary to practice my right to "why", and to challenge the norm. Many school days were spent in the hallway, day dreaming as the judging eyes passed the self-proclaimed rebel with a cause. But, I digress.
It seems we're all kinda standing around, waiting for the next motivational message to feed the fire in our belly and potentially set us free – finally. We're waiting for the right moment. We're waiting for assurance. We're waiting for a push from a parent or a friend. We're waiting a book to fall off a shelf. We're waiting for an omen, or a sign. We're waiting for the perfect sentence, crafted in the perfect way, from the mind of that perfect person. But, what if the person you're waiting on to liberate you isn't who you think it is? What if you're the person you're waiting for. "But why would I be waiting for me?" BINGO! My thoughts exactly.
It's liberation you crave, not permission. You've been duped, and it all started the moment you were told you were to be seen and not heard. The moment you were told to raise your hand if you had a question or a potently-powerful truth you wished to express. The moment you had to ask to use the restroom. The moment you required permission to cross the road. The moment you required permission to stay home and heal. These are the moments that cultivated and nourished your perceived need for permission. Kinda fucked up, isn't it? Agreed.
So what do we do about it!?
Your inner child is waiting for you; waiting to be set free.
Permission – the duct tape and rope that bind your inner child; a self-induced and unnecessary grounding.
Consider this your permission slip – your call to action.
The coast is clear.
The permission is yours to give yourself. Blow a goodbye kiss to the teachers, parents, authorities telling you what to do or wear or say – it's YOUR life. Respectfully so.
That blog you've been waiting for someone to give you permission to create. PRESTO! Permission granted!
That book or blog post you've been waiting for permission to write. That trip you've been waiting for permission to take. That dead-end job you've been waiting for permission to quit. The energy-sucking friend or partner you've been waiting for permission to kick to the curb. That business idea you've been waiting for permission to put into action. That dream job you've been waiting for permission to apply for. That "ME" day you've been dying for permission to have. The truth and the message you've been waiting for permission to speak, and share, and express. Whatever it is, just do it, and do it with PASSION baby!
In life, more often than not, we regret the things we didn't do more than the things we did do. From here on in, every morning when you wake up, I want you to say to yourself "I give myself permission to want what I want, feel what I feel, and do what I do, as long as it is serves me, and may allow me to serve others." You might not mean it right away, but eventually you will begin to believe what you are saying, and you will start to embody such truths. Practice this every day for the next 21 days, and watch your world change right before your eyes.
The silver lining. When you give yourself permission, people around you love that shit, and when they're watching you, they follow suit. That makes you a leader! The leader you were waiting on to hand you the permission slip you didn't need. Kinda cool eh!?
The days of permission and permission slips are long gone. Last time I checked, you paid your bills, you had your own cell phone, your own home, and your own bank account. You're a big kid now.
It's time soul sibling. Set 'er free! Let 'er rip and roar and soar!
Need some help getting started!? Head over to my "Work With Me" page, connect with me via email, and we'll setup a Skype call.
For more It Just Got Reno goodness, head over to the Facebook Page and click "Like" to receive updates and inspirational musings. I also invite you to join me on Twitter, where I share some of my most candid thoughts and lessons.
With Love, Light, & Liberation,