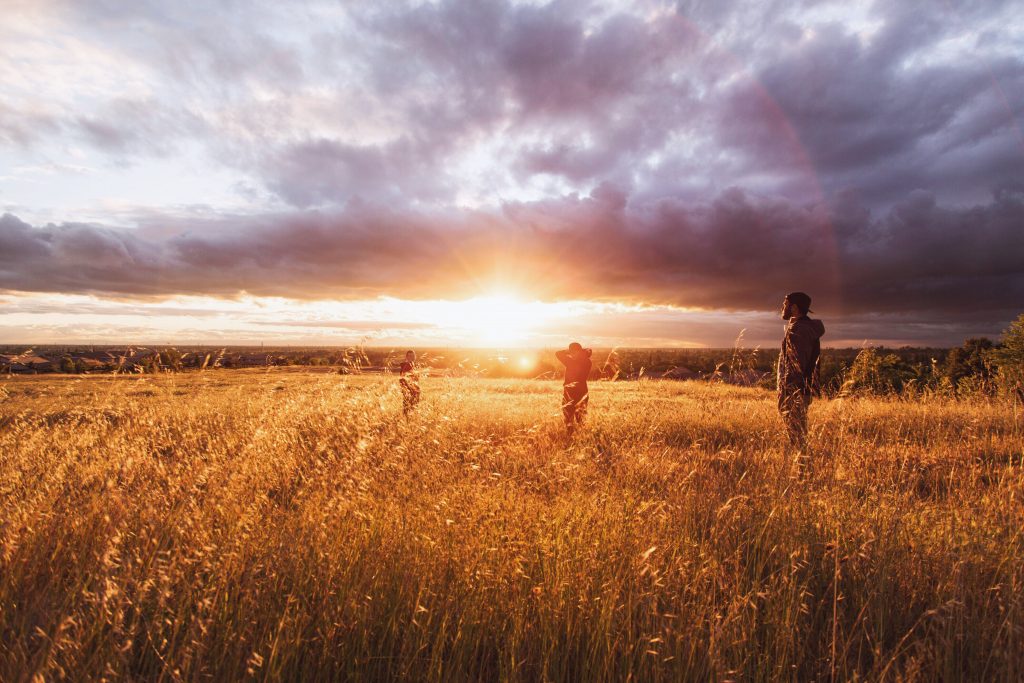 My bedroom was a reflection of what I was experiencing on the inside.
Unpacked boxes, unfolded clothes, unplaced toiletries – the only organized area of my room was the bed I habitually and proudly made every day, and the nightstand on the right side of my bed, because that was where I kept my Moldavite, Oracle Cards, and my "Seven Spiritual Laws of Success" and "Oneness" books. Yes, you can be spiritual as f*ck, and not have your shit completely together – forget what you heard. I was like the guy who shows up to the party but doesn't take his shoes or jacket off, because he's not sure whether he's coming or going – yup, that guy. Uno problemo… This was my life, and when Reno shows up to a party, he takes off his shoes, his jacket, and sometimes his pants – yes, I referred to myself in 3rd person, and yes I admit to occasionally taking my pants off at parties. #NoPantsDanceParty
I've learned – in my twenty-something years on this planet – that one small change can make a world of difference, how we do one thing is how we do everything, and that our outside world is a reflection of what's happening on the inside, so I took the essentials out of the boxes, tidied my space, packed the rest away, and began the process of embracing the present moment. Sure, I might be leaving, but for now I was here. You're probably wondering what any of this has to do with fear of commitment, or maybe you're thinking that my resistance to unpacking my boxes was a fear of committing to being home from Bali (could be true, just hit me as I write this), and I'm totally getting to it.
Dude and I are having this powerful conversation about "light". My NUMERO UNO core desired feeling is without a doubt light – love it, live it, spread it, feel it, and if it ain't light, it probably ain't right. I'm talking radiant, weightless, energetic, powerful, fiery, nourishing, vitamin-fucking-D-elicious light. I wanna float through life like a sun beam, feeding and energizing everyone I come into contact with. I wanna shine so bright I stop traffic. Again, what does this have to do with fear of commitment… Breathe, I'm getting to it.
So we're talking about light, and dude shares some profound wisdom with me, and *click* *ding* *BOOM* – a shift, an insight, a miracle. Here I am, all radiant and shit, talkin' 'bout how if it ain't light, it ain't right, meanwhile I'm packing on the weight, dimming the shine, killing the energy, smothering the fire. Heavy thoughts, heavy feelings, heavy decisions, heavy life – all of my doing. I had convinced myself that the weight of the world was sexy, and a necessary pre-requisite to "Life 101". It became quickly and blatantly obvious that my light was actually heavy as hell, and for some reason I had completely missed it – that's the funny thing about competing commitments. On the one hand I'm steady screamin' "TEAM LIGHT" from the bleachers, and on the other hand I've got these voices of childhood and adolescence past – mostly the male figures in my life, who will respectively remain unnamed – telling me that living light is just not the way things are done, and that hard work and blood and sweat and scars are a symbol of success and manhood. Booourns. #ByeFelicia
The voices – old, washed up, and so not true. What's true, in this moment, is that I'm committed to living in alignment with my core values, my core desired feelings, and the truths that feel oh-so-truthful to yours truly – ME.
Then it hits me. DUUUUUDE! What if commitment phobia isn't necessarily a bad thing!? WHAT IF commitment phobia isn't even commitment phobia!? WHAT IF commitment phobia is just another way of articulating a desire for fluidity and flow and freedom and light!? What if "society" has it all wrong and commitment phobia has been wrongfully accused? AAAAAND! WHAT IF all they're really saying is that they wanna feel light, and all we have to do is honor that ish – let 'em have options and choices and all that free-feeling goodness – and in giving them what they desire, we get what we desire… Didn't Deepak mention something about this in one of his powerful books… Seek to understand to be understood; give what you want and you'll attract what you desire.
They – "they" being the commitment-phobes – will eventually come around, because they value integrity, and if they don't, then you're probably gonna wanna reevaluate beloved. #JustSaying
Commitment-phobes, consider yourself free to feel free – respectfully so of course. And seriously, try messing with the sun and see if you don't get burned. You gotta work WITH the light.
Let it shine. Let it shine. Let it shine.
With Love, Light, & Liberation,
A "commitment-phobe" – or whatever you wanna call me.  #ItJustGotReno
Join the IJGR Tribe on Facebook: It Just Got Reno
Connect with me on Twitter: @MrRenoWinston
Hit me up on Instagram: @MrRenoWinston